Class of 2019
---
M.D. Hooding Ceremony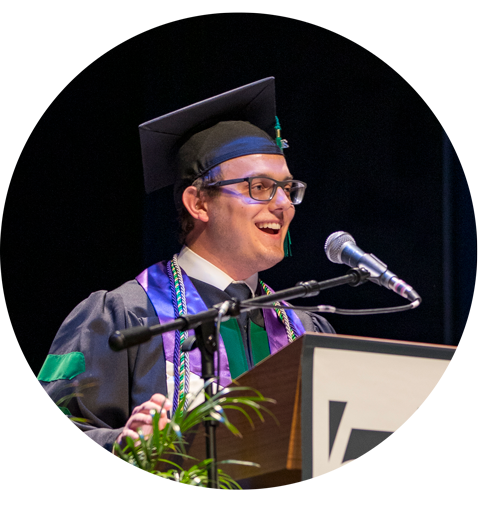 "To the Class of 2019, thank you. goodbye, and good luck."




–Tim Grunert, Class of 2019 President
By the time you read this, the Class of 2019 will be spread across the country, each of us beginning our first year of residency, spanning a multitude of specialties.

We do, however, share one commonality: We carry with us the training, values and memories provided by the University of Nevada, Reno School of Medicine. Everything we've accomplished, everything we are currently accomplishing and everything we will accomplish is backed by UNR Med.
Our Match was very successful, with students entering specialties ranging from ophthalmology to family medicine, general surgery to psychiatry, pediatrics to orthopedics, internal medicine to one exceptionally specialized "triple board" residency, and many more. We rounded out our year and our medical school careers with various class events, including a student-hosted Match Day party, annual golf tournament, awards ceremony, Dean's Dinner and a hooding reception, where UNR Med alumni welcomed us into their ranks after our hooding ceremony.
We weathered many challenges over our four years. Our curriculum committee representatives successfully developed and executed a plan to provide students the opportunity to rotate in Las Vegas during the north-south campus transition. Classmates contributed to the successful reaccreditation of UNR Med. And all of this on top of the standard stresses of board exams, away rotations and residency applications.
I am incredibly proud to have represented the Class of 2019. This was a group of the most intelligent, exceptional, inspiring and enjoyable people I have ever met, and I am eager to see all the success my classmates experience.
–Tim Grunert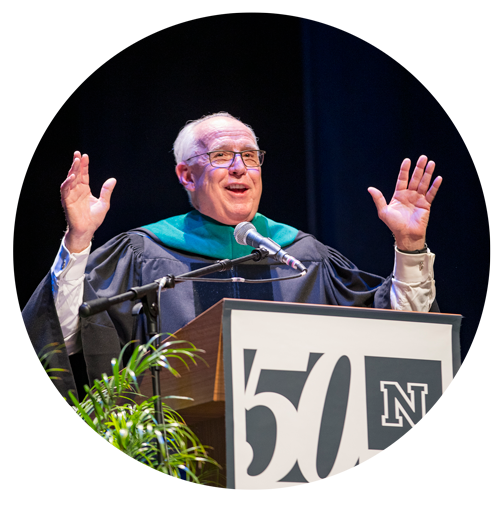 "Most of all, I hope we all find the courage to make good on our ethical obligations. I hope we never lose the passion for creating the better, healthier society that made us choose our careers in the first place. Our profession needs you! Our nation needs you!"


Keynote speaker Darrell Kirch, M.D., president and CEO of the American Association of Medical Colleg

es

To view more photos from the 2019 M.D. Hooding and 50th Anniversary Reception.